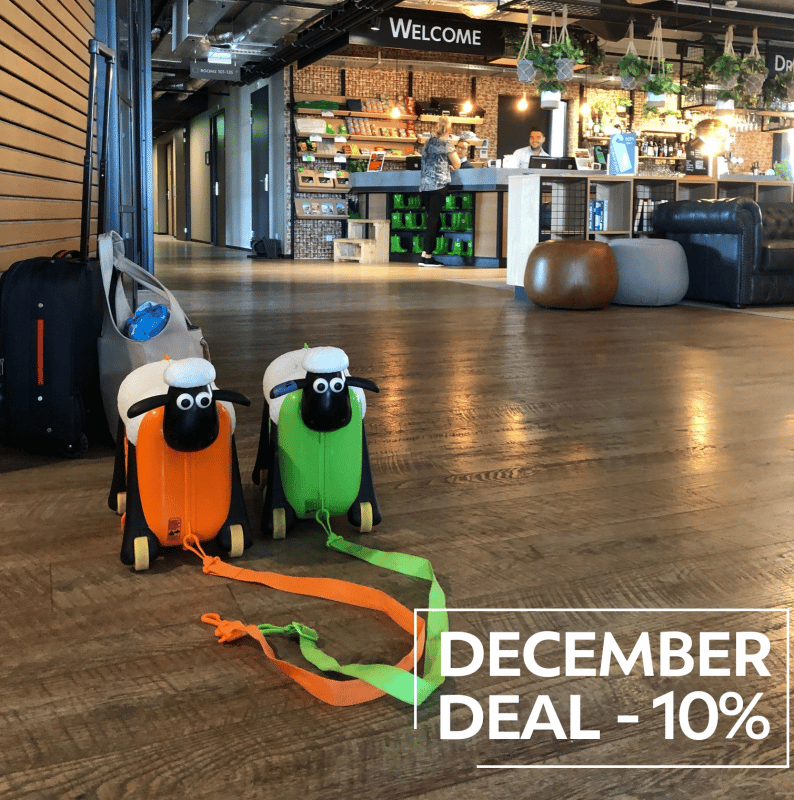 Book your stay for December now with 10% discount, using discount code DEC2022! The code is valid on our superflex rates, but also on our Efteling packages! Do you want to visit Efteling for a super discount? Then don't wait any longer! The discount code is valid for arrivals until 22 December.  
Visit Winter Efteling and then enjoy a heart-warming stay in one of the cosy, spacious family rooms. Or take a winter walk through Loonse en Drunense Duinen and discover nature in the cold months. Afterwards, of course, you can warm up with us.  
December is a super-cheap month to book and with this discount code you will get an extra 10% discount! Bookings are going fast, so be quick and enjoy a budget-friendly weekend break in December!
book now